Faded Moroccan Vintage Rug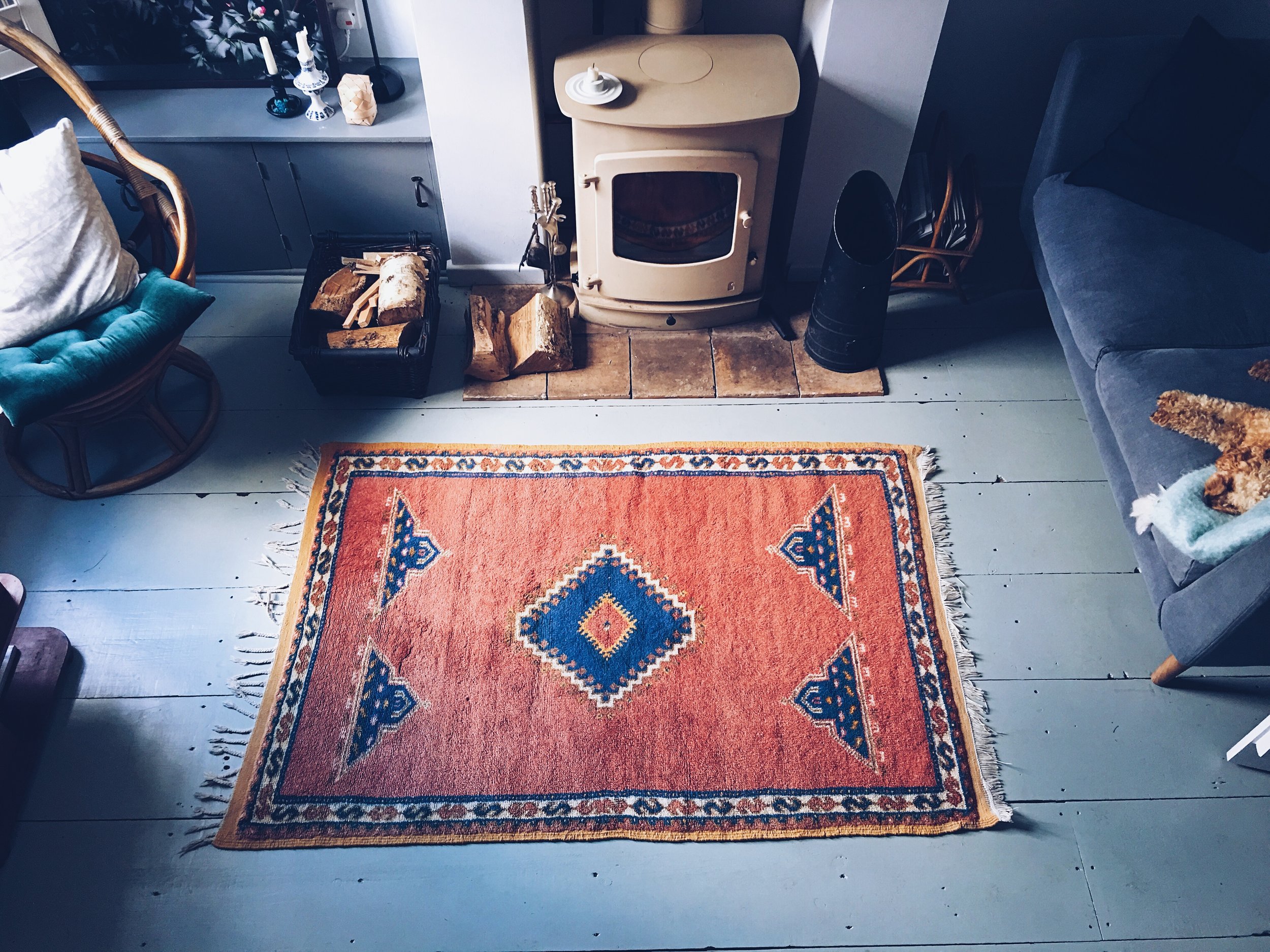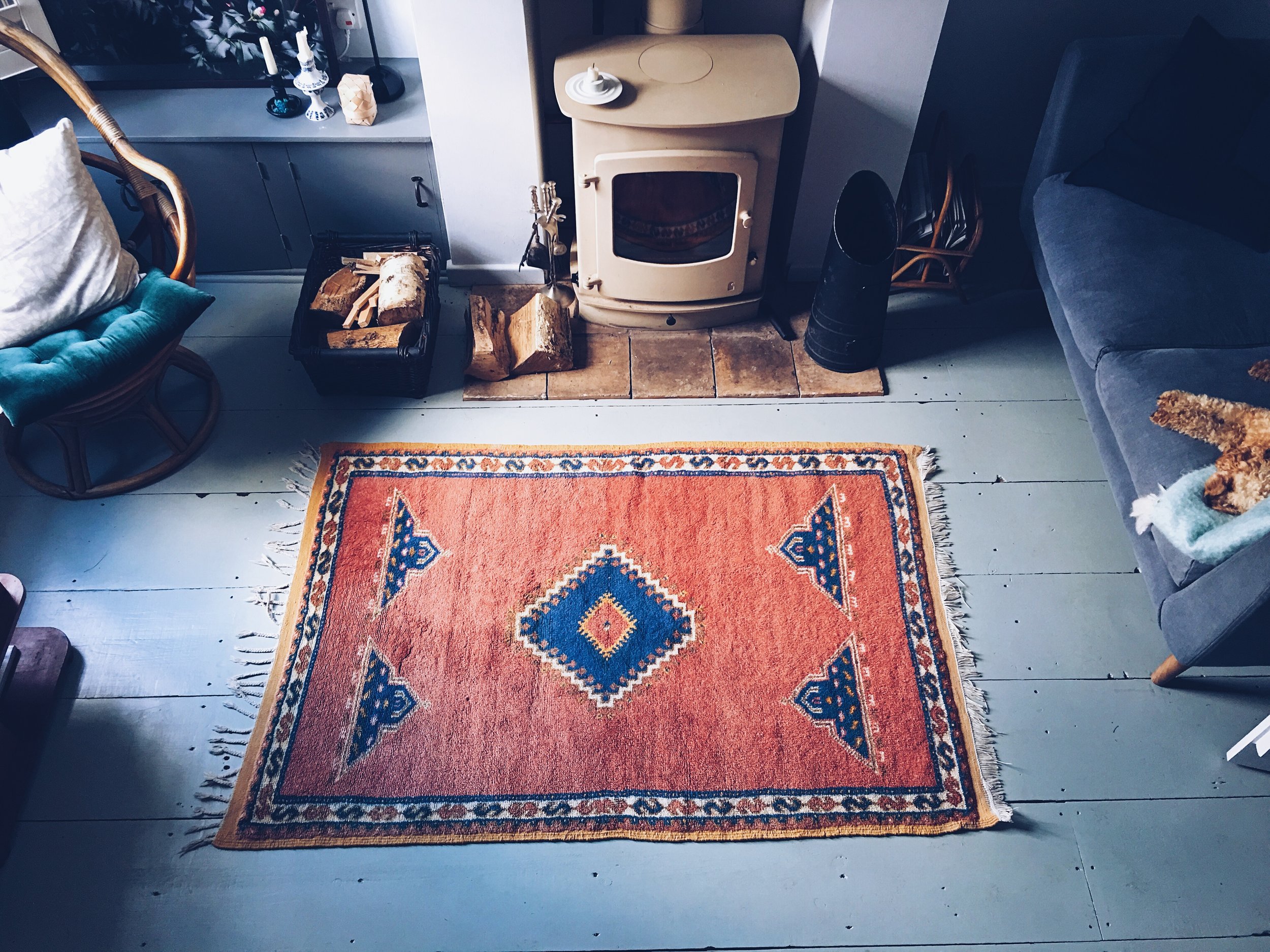 sold out
Faded Moroccan Vintage Rug
This faded fuchsia vintage Moroccan rug features dark blue traditional geometric designs. Faded fuchsia, orange and blue hues. Handwoven. 100% wool.
104 x 160 cm (including tassels)
*Please note that there is a tiny mark on this rug (visible in picture with slippers) This is where a piece of furniture was placed and is actually the original colour of the rug. Some wear to tassels- condition reflected in price.
**If you want to pick up the rug in Hackney (E9) free of charge please select 'Local Pickup' at checkout